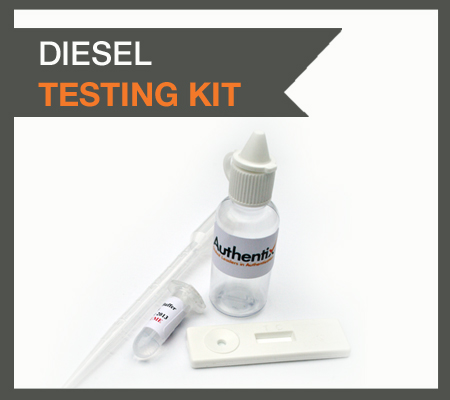 (Pack of 10 Diesel Testing Kits)
Authentix' breakthrough, patented, antibody-based technology was developed to recognize any form of illicit mixing of Diesel with Illuminating Paraffin.
When paraffin is used to mix into Diesel the presence of the markers enables South African Revenue Service inspectors to detect, quantify and confirm such illicit activity.
Please Note:
Your health and that of our staff is of utmost importance to us. During the COVID-19 lock down we will continue to deliver orders to our Clients. This will be in accordance with all health and safety precautions. As a results we are unable to guarantee a delivery turn around times, even though we do have stock availability we are relying on our partners from a logitics perspetive to delivery within a best effort service, while adhereing to all health and safety precautions. We would urge you to plan on a 5 – 7 business day delivery turn around period  from the morning on which the funds reflect in our account at 7am.