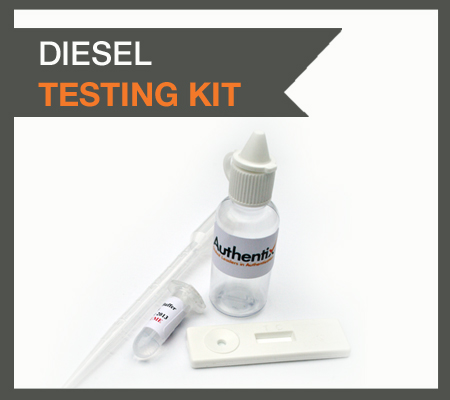 (Pack of 10 Diesel Testing Kits)
Authentix' breakthrough, patented, antibody-based technology was developed to recognize any form of illicit mixing of Diesel with Illuminating Paraffin.
When paraffin is used to mix into Diesel the presence of the markers enables South African Revenue Service inspectors to detect, quantify and confirm such illicit activity.
Please Note: The delivery of stock will take 2 – 4 working days from the morning on which the funds reflect in our account at 7am.